You probably fall into two categories: either you've had at least one Starbucks beverage in your life or want to know all the company's secrets. The popularity of the American giant is undeniable. Teamwork Starbucks has succeeded in creating an appeal around its products and also its staff. So what can Starbucks' culture of teamwork teach other companies?
The concept of a Starbucks drink goes far beyond the product itself. It attracts customers with experience and distinctive working style. It takes a lot of work to achieve such a level of prestige. Over the years, the company has implemented a series of practices to bring excellence to customers and employees. 
Starbucks policies cover many areas, but those related to employee appreciation and teamwork stand out. Other companies can also draw inspiration from it to improve their performance and results. 
Partnership
First, Starbucks always refers to its employees as "partners." This practice reinforces the sense of belonging of team members. Indeed, each person represents more than just a worker, regardless of their position in the company. This simple detail can improve employee morale and impact individual performance and success.
Moreover, between colleagues, there is also this culture. They are invested in each other. This feeling of partnership is essential in building teamwork since they all consider their collaboration as the tool that leads them to success. Achievements are always better when efforts are shared. 
So the first lesson from Starbucks' teamwork efforts is that you don't have to use nicknames to refer to your employees, but building a culture of equality is. An approach that encourages collaboration within your team. 
To better understand the partnership culture at Starbucks, you can watch this video:
Another distinctive feature of the company is its statement that it is a place that cares deeply about the workers. Partners say they are treated with great respect, constantly encouraged and learn throughout their careers. According to them, every day is an opportunity to take on a new challenge, learn new things and grow as an individual. 
We can learn a lot from this: when a worker is respected, valued and considered, there is little room for unhealthy competition. Thus, employees can flourish in an egalitarian environment and maintain a spirit of collaboration. Starbucks employees consider themselves part of a family and, honestly, what better team than family?
Community
Next another big Starbucks strategy is its involvement in community service. Indeed, the company invests in various programs to strengthen economic and social development. Here's how the initiative works: The company allows some employees to spend half their work week volunteering at a local non-profit organization while being paid for their time. These programs last approximately six months.
You read that right, and partners are encouraged and sponsored to volunteer in organizations and participate in charity events. These external programs promote integration and allow interested parties to come together around causes close to their hearts. This initiative fosters the feeling of partnership and the importance of teamwork. When asked about this, a Seattle retailer said employees who feel connected and engaged in their community are more likely to stay with Starbucks for a long time. 
The Starbucks Global Social Impact team is responsible for reaching out to programs it deems compatible with the company. They then implement the partnership process. Among the benefits of this initiative, we can cite the increase in employee engagement and the development of new skills. Employers who wish to be inspired by it help grow a great solidarity movement. 
To learn more about Starbucks community programs, you can visit this website. There is a dedicated section on the subject and a video exploring the experience and benefits of this initiative.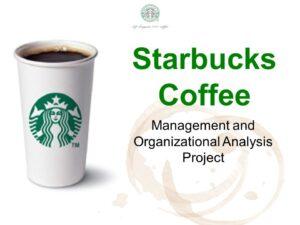 Diversity
The next takeaway from Starbucks is that it's important to build a diverse team. According to the company, teamwork and diversity go hand in hand. To show appreciation to partners, Starbucks believes that inclusion is paramount and fosters diverse conversations and thinking. Employees say this difference spurs innovation.
For Starbucks, bringing different people together creates innovative products and solutions. By having a more diverse workforce, it meets the needs of the community as a whole. Celebrating diversity is how Starbucks fosters teamwork and collaboration.  
Speaking of diversity, Starbucks is also about accessibility. The company actively hires people with disabilities and provides facilities and assistive technology to enable everyone to work. Employee resource groups also work to create an inclusive work environment. Check out this video to learn more about diversity at Starbucks: 
75,000 Starbucks employees saw this film on racial prejudice during a national session intended to launch a study program on the subject. In this way, the partners positively feel the company since they know they are all treated equally. This allows each worker to feel part of a large team.
Culture and values
Starbucks has a philosophy of always putting the employee first. This is based on an important principle: competitors can replicate the products but cannot replicate the experience. The company also knows that happy employees generally treat customers well. Appreciation for employees is important in branches, but also in offices. After all, they are partners!
Starbucks has an employee handbook that is constantly updated to ensure consistency in service. This type of manual is also popular with many companies, as it facilitates the welcome and orientation of new staff members. The Starbucks handbook contains some important aspects that ensure the company's success. Here are a few: employee motivation, salary structure, employment discrimination laws, employee performance reviews, anti-harassment measures and the performance management process. 
A manual like this helps ensure that partners are aware of the dynamics of the business. So they can fit in and understand how the team behaves.
Benefits and Appreciation
Regarding employee appreciation, it is important to offer certain benefits. Among other things, Starbucks offers a program that aims to balance work and personal life for its employees. It focuses on each person's physical, mental, emotional and creative health. The company rewards partners who perform well and uphold Starbucks' mission and values. It also recognizes contributions at all levels of achievement through various award programs.
An example of such a program is the Bean Stock reward. This consists of allowing partners to participate in the company's financial success through Starbucks shares. Bradley Honeycutt, vice president of HR services, said Starbucks created the program in 1991 to invest in its employees and create a sense of belonging within the company. She adds that this strategy was key to building a loyal team. Therefore. Favorably impacted the level of attachment and work efficiency. Another great reason why Starbucks employees are called Partners!  
Another example Starbucks values ​​and encourages its employees with various benefits is the  Starbucks College Achievement Plan initiative. Under it, eligible partners can choose from more than 100 diverse undergraduate programs at Arizona State University. Tuition for online courses is covered 100% by Starbucks.
Take a look at this video which explains everything about this program. There are also success stories shared there:
There are even some videos in which the partners tell their own stories. 
Also, another benefit at Starbucks is still under the theme of education: tuition reimbursement. Indeed, the company helps its partners by subsidizing their tuition fees, the cost of their books and the costs related to their professional development. If the partner fulfills certain conditions, the reimbursement can go up to 1000 dollars per year. Among the criteria, the employee must have done at least six months of continuous service within the company and take a course in a recognized institution to obtain a diploma.
These numerous programs help train employees for higher positions and greater accomplishments. Well-prepared partners also improve their team's performance by applying their knowledge to their work. Among the advantages, this support from the employer brings a positive feeling and a lot of gratitude from the employees.
Take care
With the pandemic going on for several months, various health adaptations have occurred. Among these, Starbucks has implemented remote work for its partner companies. The company has also decided to expand its work-from-home policy for Seattle headquarters employees. This way of working is expected to last through October 2021. Still, Starbucks has confirmed that it is considering more flexible working methods even when business returns to normal. 
To facilitate this adaptation process, Kevin Johnson, CEO, said the new layouts would emphasize technology that supports remote working. These will allow employees to reserve parking spaces where they want to work for the day. This decision is based on several strategic factors. Indeed, Kevin Johnson said this was, among other things, a decision to help the partners more easily manage their different individual needs. 
This strategy also aims to promote important new skills among employees, including organization, self-management and productivity. This measure can also strengthen relationships between employees since it is essential to have good communications for remote work to be functional. 
Still, to take care of employee health, Starbucks partners also have access to a universal benefits program that includes coverage for several treatments. This keeps employees in good health conditions. So they can concentrate more on their work. A well-rounded and healthy workforce works harder and performs better in teamwork.
Acknowledgment
The Starbucks company always maintains a positive attitude with its employees. There are even guidelines for partner recognition. 
Timely: 

Delaying recognition lessens the impact. 

Authentic: 

recognition mustn't be perceived as a constraint or an obligation. 

Shared: 

Employees want their peers and leaders to know about their accomplishments. Seeing someone get recognized is inspiring.

Regularly: 

partners should be thanked and congratulated regularly. It is important never to take yourself for granted.
In short, these are just a few of the many strategies your business can learn from Starbucks. Suppose these lessons are out of reach for your business right now. In that case, the important thing is to focus on the intentions behind every benefit, philosophy, or program. Indeed, this is where all the important concepts are. You are free to adapt these initiatives to the reality of your business. Be ready for positive changes!